Priory Meadow is situated in the parish of Arne on the south bank of the River Frome, opposite The Quay, which is arguably Wareham's best known spot. To see a map, click here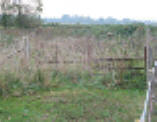 As well as being within an Area of Outstanding Natural Beauty, it's also part of an Area of Special Scientific Interest. These factors had stopped anything happening on the site for many years, and it had become heavily overgrown with brambles.
In a generous gesture the landowner offered the site to WDDT on a long lease at a nominal cost. Initially we both hoped that the area could simply be turned into a neat garden, giving residents and visitors a place to sit and admire the view. Unfortunately, the restrictions that had already stopped any other use of the site also stopped us doing this.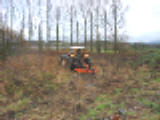 Rather than just give in we have tried instead to create an area where people can look over the adjacent water meadows, and can see and learn about the plants and animals that inhabit them.
We worked hard with English Nature and Purbeck District Council to reach agreement on what could be done, and we had invaluable help with the design from Dorset Wildlife Trust.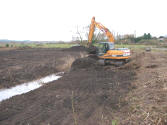 We've also had an inspiring amount of help from the local community. This has ranged from individuals who've worked on the site, to suppliers who've let us have materials at cost price or less, to contractors who've worked for little or no profit, or even for nothing, and to organisations who've given donations. In particular we had a very generous donation from Mrs Eve Edmunds, in memory of her late husband Maurice, who is commemorated on a plaque.
We're just a group of local volunteers, and we can always use more help