One of the less obvious things we do is our involvement in various groups and bodies that are involved in the future of the area. For instance we were actively involved in the preparation of the Wareham Community Plan that was published in 2006.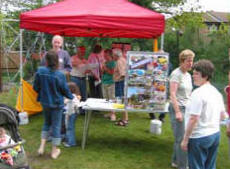 Following on from that we helped the Town Council along with Wareham Town Trust and Dorset Community Action carry out consultations with local residents on the future of Hauses Field in Northmoor. What came out of that was the fact that most people wanted the overgrown areas cleared, so that children could be seen, and to deter anti-social behaviour. The partnership had obtained a small grant from the Purbeck Community Partnership to fund the Public Consultation along with the initial works, and we managed to persuade various individuals and companies to donate labour, expertise, machinery and materials at reduced cost, or even for free.
Everybody involved worked incredibly hard over three consecutive weekends, and the work was done for about £19,000 less than it would have cost if the Council had used contractors in the normal way. This has been a fantastic example of what can be done in a community when public bodies, local groups, individuals and local firms come together with a common aim.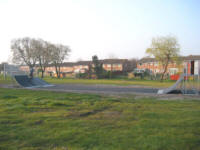 The work hasnít finished yet of course. Having cleared the area weíll soon (with the assistance of more volunteers) be ploughing and seeding the cleared areas and doing some other works (this may even have been done by the time you read this.
The partnership would like to say a big thank you to Andrews, DD Construction, Young Farmers, Mrs M Selby (Forest Pre School) and all of the other 46 dedicated volunteers who have helped with the project to date.
The ages of the volunteers range from 4yrs to 99yrs, we were provided with drinks, lunches and home made cakes in the Forest Pre School all from local residents.