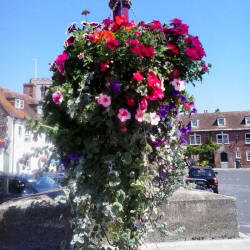 During the summer of 2017 the streets and buildings of our Saxon walled town of Wareham were awash with floral colour for months on end, as they are every year.
As a result, for the second year running, Wareham has won GOLD as 'The Best Small Town, South & South East Britain in Bloom 2017' and the delightful Redcliffe Riverside Path, a Wareham & District Development Trust project, has also won GOLD, for the third time, as 'The Best Small Community Conservation Area'.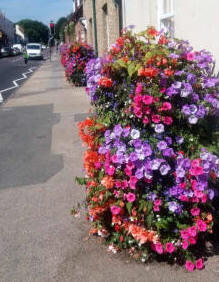 Why not come and see the rainbow of colours for yourself, and at the same time enjoy our centuries of heritage when walking the Saxon walls, strolling through our amazingly varied architecture narrow street by narrow street, or simply ambling alongside either of our two rivers.
A warm Wareham welcome awaits you.