LATE SUMMER CRUISE 2018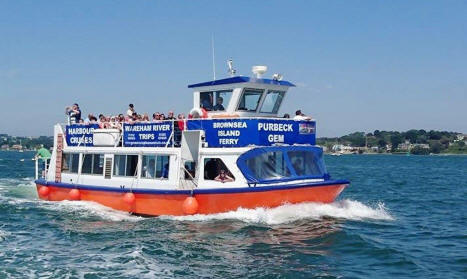 Late Summer Cruise, Sunday 2nd September 2018, leaving Wareham Quay at 12noon returning at 4pm.
Cruise down the River Frome and out into Poole Harbour, around all the islands and out to sea a little if sea-state suitable, and perhaps with a good view of the Bournemouth Air Festival.
Tickets are £15 available from Horseys, North Street, Wareham from June onwards, with an optional extra of fish'n'chips on board for £6

All profits will go towards the upkeep of the Tree of Life & Laughter Community Garden to the rear of Wareham Library.

---
News Update 4th April 2018
Wareham & District Development Trust bags £1,000 from Tesco's community grant scheme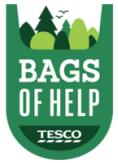 The Wareham & District Development Trust is delighted to announce it has bagged £1,000 from Tesco's Bags of Help community grant scheme.
Bags of Help is run in partnership with environmental charity Groundwork, and sees grants raised from the sale of carrier bags awarded to thousands of local community projects every year. Since launching in 2015, it's provided more than £48 million to over 13,000 local community projects.
Millions of shoppers have voted in Tesco stores up and down the country and it can now be revealed the Wareham & District Development Trust has been awarded £1,000.
Work will now begin on bringing the project, the improvement of Priory Community Meadow, to life.
The Meadow was created ten years ago by the Trust and its many helpers from neglected land on the south bank of the River Frome, opposite the Town Quay in Wareham. Over the years it has suffered from severe flooding and general wear and tear and is now in need of some tender loving care. Paths need resurfacing, bridges need strengthening, ditches need clearing, information boards need replacing, and lots of trees and bushes need cutting back.
'The Meadow has been an oasis of peace and tranquillity for many years, and has won several conservation awards, and the £1,000 awarded will go a long way to ensuring that the Meadow maintains its character for a further ten years', says John Scott, Development Manager for the Trust.
Alec Brown, Tesco's Head of Community, said:
"Bags of Help has been a fantastic success and we've been overwhelmed by the response from customers. It's such a special scheme because it's local people who decide how the money will be spent in their community. We can't wait to see the projects come to life."
Voting ran in stores throughout January and February with customers choosing which local project they would like to get the top award using a token given to them at the checkout.
Tesco customers get the chance to vote for three different groups each time they shop. Every other month, when votes are collected, three groups in each of Tesco's regions are awarded funding.
Groundwork's National Chief Executive, Graham Duxbury, said:
"Bags of Help continues to enable local communities up and down the UK to improve the local spaces and places that matter to them. The diversity of projects that are being funded shows that local communities have a passion to create something great in their area. We are pleased to be able to be a part of the journey and provide support and encouragement to help local communities thrive."
Funding is available to community groups and charities looking to fund local projects that bring benefits to communities. Anyone can nominate a project and organisations can apply online. To find out more visit www.tesco.com/bagsofhelp.
---
News Update 24th November 2017
..........................................................................
A BIG THANK YOU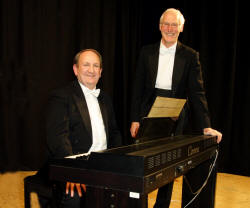 Thanks to Ball & Socket, Stoborough WI and the full-house that enjoyed their concert and cakes on Wednesday 22nd November we have raised over £400 to go towards the purchase of more tables, benches and a bird table for the Tree of Life & Laughter Community Garden
---
SOME OF OUR LATEST PROJECTS IN THE COMMUNITY